When we started Mobile Pitstop our main goal was (and still is) to offer only the very best products and service to our loyal customers, having that in mind and in close cooperation with our oil suppliers we realized that in order to keep offering a truly premium service we had to make the switch from offering synthetic blend and full synthetic to just full synthetic for all our residential clients, although it is a higher ticket price ($45 to $69) the actual cost per mile is lower because your service interval goes from 3,000 to 6,000 miles. In addition to a longer service interval, full synthetic oil protects your engine better and extends the life of your engine, this being the main reason for making this change.
The benefits from using full synthetic oil include:
Fewer emissions.
Better fuel economy.
Increased engine protection and wear from lower friction.
Longer intervals between oil changes.
Reduced engine drag from greater resistance to thickening.
Quality is more predictable and uniform.
In addition to this change we are also very excited to start offering on-site mobile tire installation and a variety of new services that will make our service even better, our goal is to make sure you never waste time again visiting a garage or a dealership.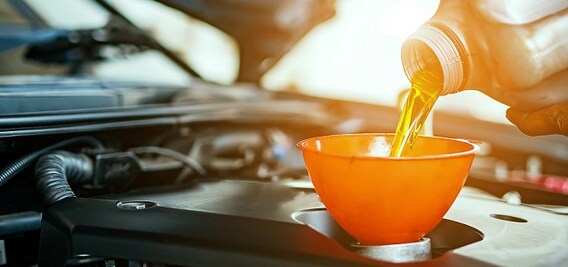 by Juan Piedrahita